The 2022 Subaru Love Promise Customer and Community Commitment Award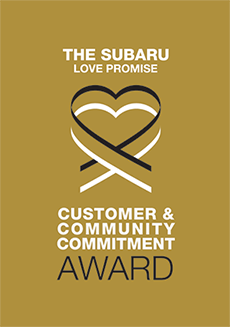 We've been nationally recognized for our dedication to our customers, our community, and the Subaru Love Promise.
We're honored to receive the 2022 Subaru Love Promise Customer and Community Commitment Award. This award nationally recognizes elite Subaru retailers who provide an exceptional customer experience at every interaction with Subaru. These retailers have also demonstrated an outstanding commitment to supporting passions and causes in their local communities in important areas such as the environment, community, health, education, and pets.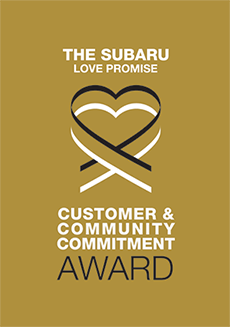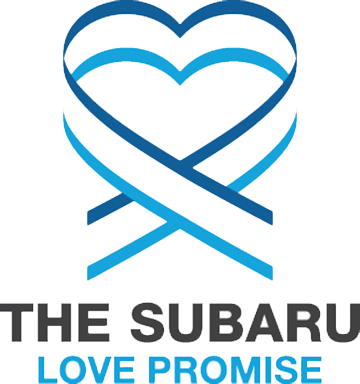 What is the Subaru Love Promise?
Subaru and our retailers believe in making the world a better place and the Subaru Love Promise is our vision of respecting all people. This is our commitment to show love and respect to our customers and to work to make a positive impact in the world.
How is Sellers Subaru dedicated locally to the Love Promise?
Our Love Promise can be seen in various partnerships with local charities and non-profits. We're grateful for the opportunity, not only to be a part of our community, but to serve it as well.
L'Anse Creuse Public Schools
Macomb Township Parks & Rec
Love Promise Stories from Sellers Subaru
Subaru and Sellers Subaru believe in making a positive impact on the communities in which we live and work. We uphold that belief through our Love Promise Community Commitment. Every month, we select inspiring stories from customers and partners from around our area who strive to support our collective commitment and feature them here
Sellers Subaru Team Celebration - Deb S
Michigan Humane is honored to be Sellers Subaru's Hometown Charity, and even more honored to be welcomed to celebrate our partnership with the entire Sellers Subaru team. On Wednesday, April 13, Michigan Humane's CEO Matt Pepper and rescue dog Tucker visited the staff at Sellers to make sure everyone understands the impact of their community work. It was a pleasure to meet the people who work hard every day behind the scenes to make Sellers Subaru a high quality, customer-focused and successful dealership. Everyone was genuinely happy to meet Matt and learn about Tucker and his story. A few months ago, Tucker was found by Michigan Humane's rescue team, tied by his leg with a wire in an abandoned house. He was brought to our Detroit shelter where our veterinary team discovered his leg was damaged beyond repair and would have to be amputated. A tetanus infection left Tucker immobilized for two months, requiring round the clock care to keep him warm, fed, socialized and clean. Michigan Humane's shelter staff pulled together to make sure Tucker survived. He is now a very good pet, healthy, happy and living with his forever family, who happen to be the Peppers. Thank you to the Sellers Subaru family for supporting Michigan Humane and making second chances like Tucker's possible for thousands of animals every year.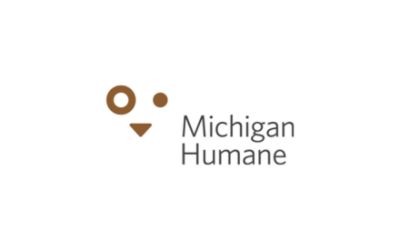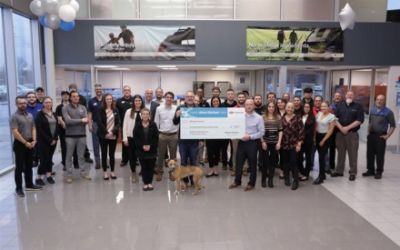 ---
Sellers Subaru Saves Animals - Deb S
Michigan Humane's Day of Giving Telethon & Radiothon was held on February 11, an 18-hour Valentine's Day week campaign to raise critical funding to care for more than 10,000 animals that will enter Michigan Humane shelters in 2022. Thanks to Sellers Subaru's General Manager James Cagle who recorded a special message of encouragement, viewers and listeners donated in record numbers to support Michigan Humane. Dollars raised ensures routine and emergency medical care, behavior assessment and enrichment, a warm kennel, two meals a day, daily walks outdoors, and the one thing every animal needs: adoption by a loving family. Thank you, Sellers Subaru, for believing in the human-animal bond and giving your time and treasure to Michigan Humane! Thousands of pets are resting comfortably on the couch in their new homes because of you!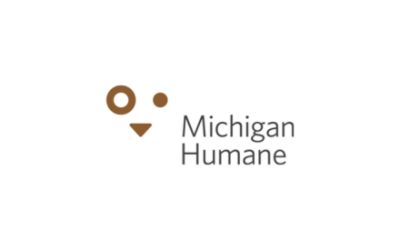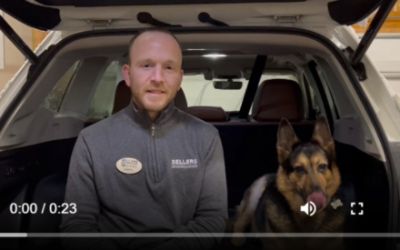 ---
Sellers Subaru Brings Music to Our Community - Michelle D
The Macomb Township Parks and Recreation Department has been truly fortunate to partner with Sellers Subaru for the past 7 years. Sellers Subaru has been a loyal Premiere Sponsor of our "Music in the Park" summer concert series. We greatly appreciate their partnership in helping us reach our goal of "Creating Community through People, Parks, and Programs". We can always count on Sellers Subaru to not only be in attendance, but to consistently bring extra fun for our guests, including contests, giveaways, and more. Last year we unfortunately were unable to host our summer concert series due to the pandemic restrictions. So, this year was more important than ever for us to bring people together through our free community events. We are extremely grateful that we can count on Sellers Subaru as a sponsor for these events, so we can continue to bring live music and lasting memories to our community. We look forward to maintaining this strong relationship with Sellers Subaru for many years to come!
---
Sponsoring a kid - Robert H
There are times when the community comes together to promote love and Seller's Subaru is a fine example of that. Their past employee Kim Rundel was a big promoter of Maggie's Wigs for Kids of Michigan. She got involved by first sponsoring a hole, and playing golf with a team, then buying golf give always to promote the dealership. She loved the Selfridge Firefighters Associations Golf Outing and Fundraiser for Maggie's Wigs for kids of Michigan for no other reason that to help the kids feel a little happier in life. Then, Kimmy got cancer, she was quiet about it at first and didn't want to detract from her job or the kids, so she fought in silent desperation and people started to notice when she started losing her hair that she too was fighting a battle of her own. It brought tears to my eyes. "Not Kimmy!' is all I could think. She continued her battle long and hard, with ups and downs along the way. We prayed with her and encouraged her to be strong, and she was right up until the end. Sellers Subaru was her family and everyone loved her. Life sometimes seems so unfair. Her willingness to put others first is what Sellers family represents in a business. They are caring, thoughtful and compassionate. It doesn't matter what you think about their product, their result is the same, be bigger than yourself, be better than yourself and share the goodness with others. I have long since been a proponent of quality and customer service, but when you go beyond that with love and compassion, you will have dedicated clients forever. Stay with a purple heart, keep a tear in your eye and a compassion in your heart and you will bring joy to the world. Being humble is hard and sometimes the time it takes to really care is difficult, but, when you peel back the layers, you will discover the beauty within of a never ending smile, a compassion for others and the joy in giving; thanks Sellers Subaru. If you want to join us next year to play golf at Cracklewood in July, we will be out there for the kids in Kimmie's spirit and several other kindred spirits of the past that loved the kids too.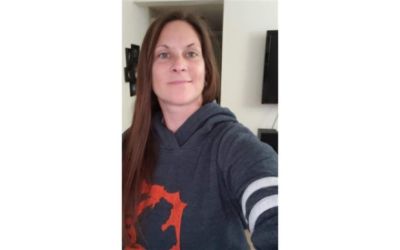 ---
Sellers Subaru brought back the light - Cori C
Sellers Subaru has been a proud supporter of The Warren Consolidated School of Performing Arts (WCSPA) in Sterling Heights Michigan. Their generous sponsorship helps fund WCSPA's productions so that the students can experience theatre to its fullest. This year was unlike any other. WCSPA had to figure out a way to still create art and performance in the midst of a Pandemic. With the help from Sellers Subaru, WCSPA changed gears and produced a streaming Radio Show, A Christmas Carol. A Christmas Carol came to life, with vintage radio commercials, and streamed to friends and families across the Globe. We approached Sellers to be our sponsor again this year, even though we were not performing a live, in person event. All advertisements were going to be digital. Without hesitation, Sellers Subaru jumped at the chance to sponsor the students of WCSPA again. Without their support, we would not have been able to give our students a way to perform. This chance to perform was so critical to our students. It has been a tough year for most. The students passion of theatre was paused for them. Being able to perform again, brought the light and energy back into so many children's lives.Our A Christmas Carol Poster is uploaded below.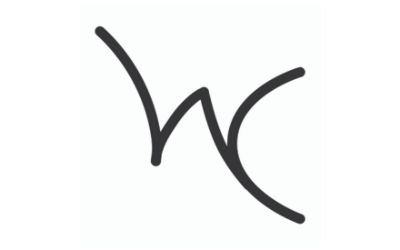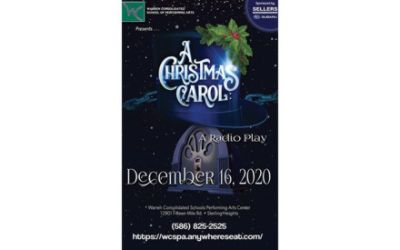 ---
Sellers Subaru Inspires New Donors - Deb S
Thanks to Sellers Subaru, Michigan Humane experienced its best Giving Tuesday ever on December 1, 2020, with a funding increase of 73% over the previous year! Sellers matched donations up to $20,000 throughout our Giving Tuesday campaign, catching the attention of hundreds of people and inspiring them to give, many for the first time. During the campaign, we introduced one of our special dogs, a sweet girl named Willow, who was near death when Michigan Humane rescued her over the summer. After receiving lifesaving treatment and follow up care, Willow is fully recovered and is now up for adoption. Sincere thanks to Sellers Subaru for joining us on Giving Tuesday and helping to grow our network of supporters, which will help make many more happy stories like Willow's.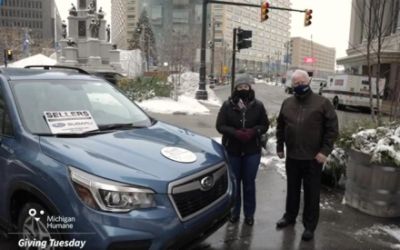 ---
Sellers Helps Shelter Animals Find Homes - Deb S
October was a great month for 62 shelter animals, thanks to Sellers Subaru and their partnership with the ASPCA. The month long campaign during Subaru's Make A Dogs Day effort in October, benefitted animals who needed the most help with adoption. Dogs and cats who are older, disabled or come with minor medical issues are often overlooked at the shelter. These harder to adopt pets make some of the most adoring and loving companions and bring a special kind of joy to their new families. Sellers reduced their adoption fees by 50%, providing the incentive that gave each one a second chance at a family. Sincere thanks from the entire staff at Michigan Humane!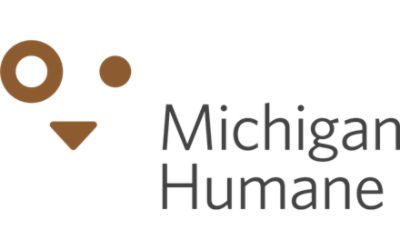 ---
American Red Cross - Carmen T
November 18, 2020 Stephanie Stefaniak and Sellers Subaru Team Sellers Subaru23651 Hall RoadMacomb, MI 48042 Thank you for coordinating the Thursday, November 12, 2020 blood drive. We were very pleased with the drive overall, and the willingness of the donors to share this life saving gift. The efforts of Sellers Subaru have always been greatly appreciated and their support of the community blood program will go a long way toward replenishing blood supplies and ultimately saving lives. In addition, we very much appreciate your efforts during this crucial time. You may be interested to know that 29 donors registered, 3 donors were deferred and 25 units were collected! Out of the 25 units collected, 13 were Type O donors, which is greatly needed! Thank you so much for helping our community maintain the blood supply during this difficult time! Again, thank you for your contribution and ongoing support of this important community program. I look forward to working with you again on an upcoming blood drive. Sincerely, Carmen Timm Recruiter/Regional Representative ARC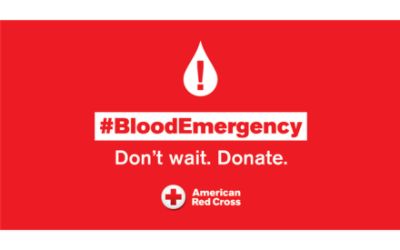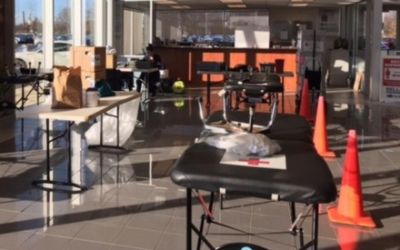 ---
Sellers Subaru Hosted Red Cross Blood Drive - Jay S
Down the street and across the country, there are always patients in need of blood. Every two seconds someone needs blood in the U.S. That is why sponsors like Sellers Subaru are so important. The blood drive Sellers Subaru sponsored on Thursday, September 3, 2020, collected 27 pints of life-saving blood. Since the Red Cross can make three products from each pint collected, 81 patients have potentially received blood products from your blood drive. During these uncertain times with Covid-19 the Red Cross appreciates the efforts of sponsors like Sellers Subaru being partners with the American Red Cross in our Blood Program. Thanks for helping save lives!
---
"Shelter In The Storm" - Jim A
When the pandemic first hit Michigan and the state had to shut down for the safety of its citizens. Legacy Service Solutions turned to the Sellers Auto Group to assist in protecting First Responders (Police, Fire, EMS), Hospital Employees, & Essential Workers. Together Legacy Service Solutions & Sellers Auto Group protected thousands of personal vehicles for these heroes. The Sellers Auto Group opened their facilities, assisted with marketing, & coordinated volunteers, allowing Legacy Service Solutions the opportunity to apply an Antimicrobial Disinfection process (at no cost) to help ensure the safety of our "front lines" and their families. This vital service could not have reached as many people without the generosity of Sellers. "Together We Are Stronger". What Legacy Will You Leave Behind?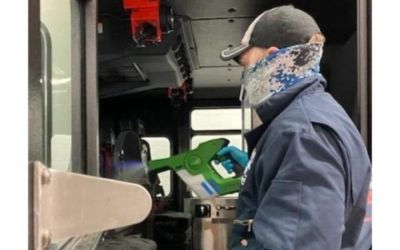 ---