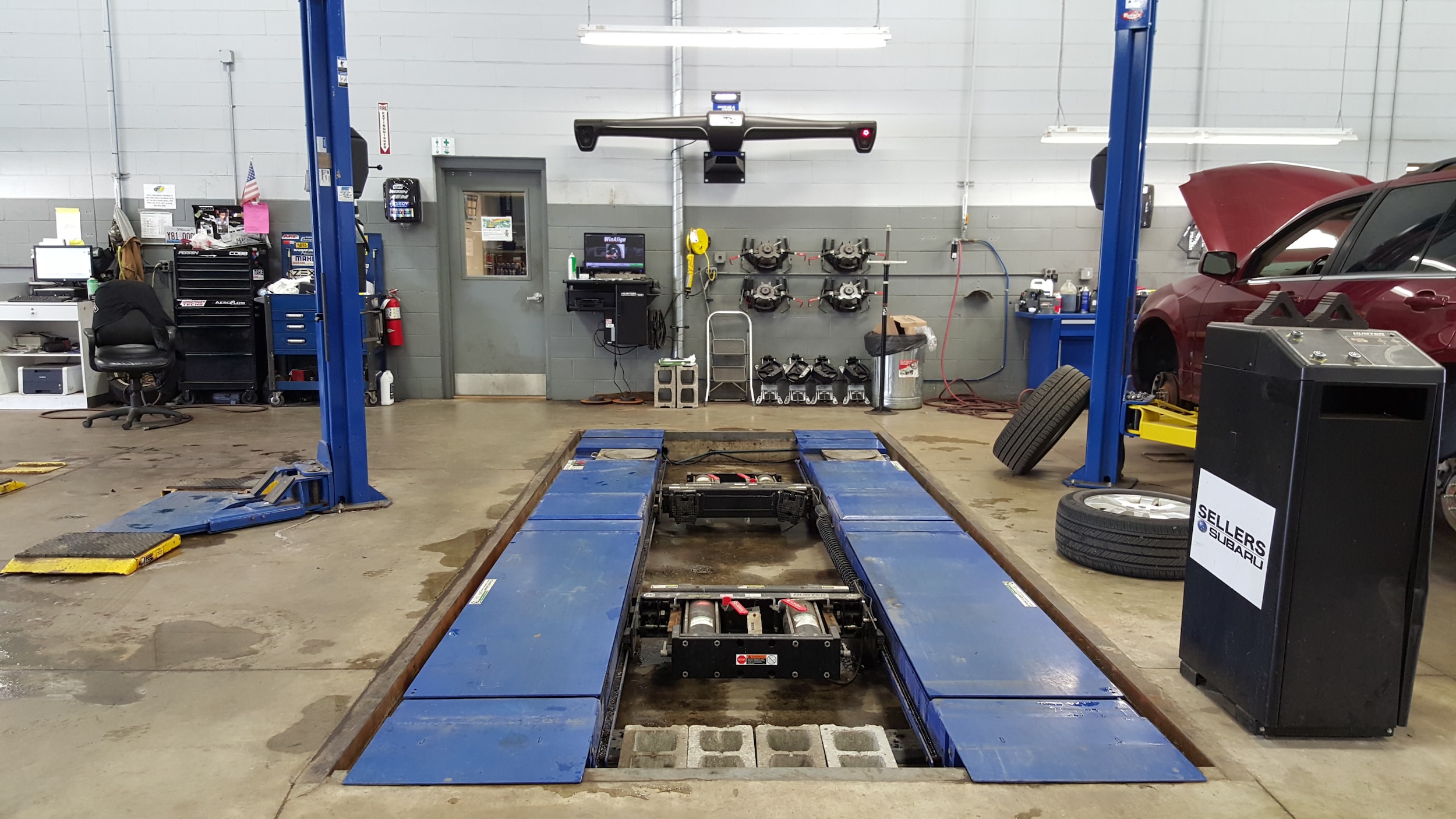 Wheel Alignment in Macomb

Having all-wheel drive is a great feature, but what does that mean for you when it comes time to have your wheels aligned? What are the benefits of doing this on a regular basis? We are happy to tell you the benefits of having your wheels aligned and more importantly, we are happy to discuss what we can help you decide what is right for your vehicle. Here is what you need to know before you visit us to have your vehicle serviced by our talented technicians whether it's for your alignment issues or another service need.
How does your vehicle get poor alignment, you may ask? If you hit a bump really hard, drive through a pot hole, or hit a curb, you may end up putting your alignment out of whack. When your Subaru model begins to show signs of bad alignment, you will experience symptoms like:
Uneven or rapid tire wear
Pulling the vehicle to the left or right
Crooked steering wheel when driving straight
Squealing tires
and more

What this does to your vehicle is it creates unsafe driving conditions and makes your tires more susceptible to damage by shortening its lifespan, plus it has a dramatic effect on your fuel economy which is the exact opposite of what you want when owning a Subaru or any vehicle.

At Sellers Subaru we specialize in custom wheel alignments. Our alignment rack is equipped to service and align:

Lowered vehicles without scraping or damaging the under body

Proper wheel sensors to mount on the wheels so we do not have to remove the front fenders

Adjust camber in the front and the rear to your specifications
| | |
| --- | --- |
|   |   |
|    |   |
For more information or pricing on our custom wheel alignment services call or fill out the contact form to the left.
Contact our staff here at Sellers Subaru for more information, but if you do suspect something is amiss with your new car, it is best that our Macomb, Sterling Heights, Clinton Township and Shelby Township, Michigan customers be proactive. Call us today or stop by if you are already out and experiencing something strange. We put your safety first, so don't hesitate to discuss what your concerns are.